Lexus GX Off-Road SUV Set to Hit Australian Shores in 2024
Are you ready to conquer the great Australian outdoors in the new-generation Lexus GX?
Get ready, Australia! The new-generation Lexus GX is on its way, and it's making its debut Down Under in the first half of 2024. This rugged off-road SUV is breaking new ground, as it's the first time the GX will be offered locally. With powerful performance, advanced features, and a luxurious interior, the GX is set to make waves in the Australian market.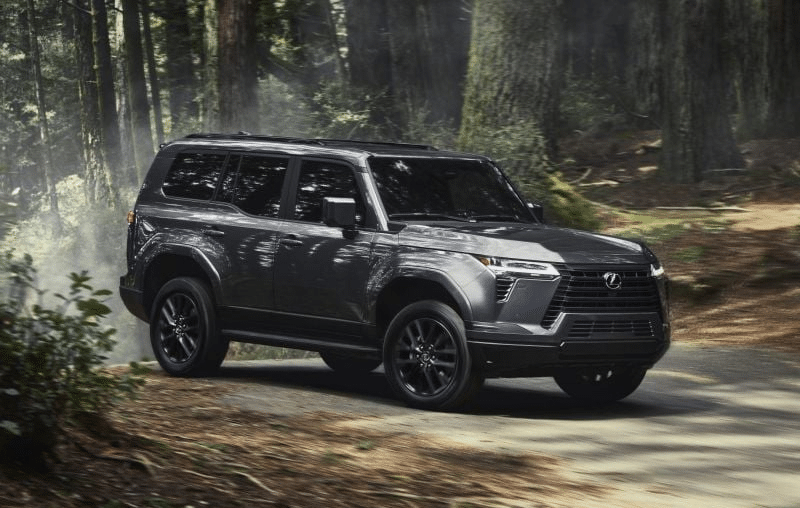 Lexus Australia has just made an exciting announcement. The highly anticipated new-generation GX off-road SUV is scheduled to hit Australian shores in the first half of 2024. This is big news for Aussie car enthusiasts, as it marks the first time the GX will be offered locally. Previously, only the two previous generations of the GX were sold in North America and selected Middle Eastern countries.
Although Lexus hasn't released specific pricing and specification details for the Australian market, they have hinted that the rugged Overtrail trim level will be available. This means that the GX will be ready to tackle any off-road adventure you throw its way.
One thing we do know is that the Australian GX range will be powered by a formidable 3.5-litre twin-turbo V6 petrol engine paired with a 10-speed automatic transmission. In the US, this powertrain delivers an impressive 260kW of power and 650Nm of torque. It's safe to say that the GX won't disappoint in terms of performance.
Now, you might be wondering about the possibility of a hybrid powertrain. Well, Lexus did confirm that the third-generation GX will eventually offer hybrid power, but it's uncertain whether it will be available at launch in Australia. We'll have to wait for more updates on that front.
One thing's for sure, the GX is built to handle the toughest terrains. Regardless of the model you choose, you'll get a full-time four-wheel drive, a low-range transfer case, and a locking centre differential. If you opt for the rugged Overtrail variant, you'll also enjoy the added benefit of a locking rear differential. Whether you're conquering rocky paths or navigating through muddy trails, the GX has got you covered.
Not only is the GX tough on the outside, but it also packs a punch when it comes to interior features and comfort. Step inside, and you'll be greeted by a 14-inch central touchscreen, complemented by a 12.3-inch digital instrument cluster and a head-up display. You'll have all the technology you need right at your fingertips, with physical dials for easy access on the move.
Choosing the right seating configuration is important, and the GX offers flexibility in that aspect. You can opt for either a seven-seat or six-seat layout, with improved legroom and toe room across all three rows. The second row even tumbles and folds to provide easy access to the third row. And speaking of the third row, you have the choice between manual or power folding. It's worth noting that the rugged Overtrail trim is only available with five seats, perfect for those who prioritize cargo space.
Charging your devices on the go is a breeze with the GX. With six charging points available, you can keep your gadgets fully juiced up throughout your journey. And if you're the type who likes to stay hydrated, fear not – the GX is equipped with a whopping 12 cupholders.
When it comes to entertainment, the GX delivers. In the USA, a 10-speaker sound system comes as standard, but you can upgrade to a 21-speaker system for a truly immersive audio experience. So whether you're jamming to your favorite tunes or enjoying a podcast, the GX will provide crystal clear sound.
But it's not just about fun and entertainment. The GX also takes safety seriously. It comes equipped with a comprehensive suite of driver assists, including autonomous emergency braking, lane-keeping assist, and off-road assists such as crawl control and a surround-view monitor. With Lexus Connected Services, you'll have peace of mind knowing that help is just a touch away.
With the upcoming launch of the GX, Lexus is well on its way to fulfilling its promise of introducing three new cars in 'three new segments' to the Australian market by 2024. The GX and the LM people mover have already been confirmed, and the third car is expected to be the LBX small crossover based on the Toyota Yaris Cross.
As car enthusiasts eagerly await the arrival of the new-generation Lexus GX on Australian shores, one question remains – are you ready to take on the adventure of a lifetime? Strap in, hold on tight, and get ready to experience the thrill of off-road driving like never before.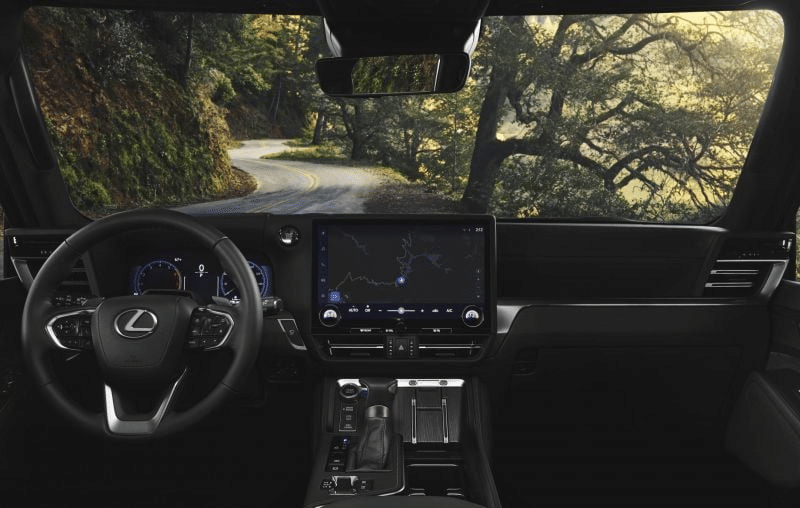 The new-generation Lexus GX will launch in Australia in the first half of 2024
This is the first time the GX will be available in Australia
Australian pricing and specifications will be announced closer to the launch
The GX will feature a 3.5-litre twin-turbo V6 petrol engine with a 10-speed automatic transmission
Hybrid powertrain availability in Australia is still uncertain
The GX boasts impressive off-road capabilities, including a full-time four-wheel drive and a low-range transfer case
The interior of the GX offers luxurious features and ample space for passengers and cargo
The GX will come equipped with advanced safety and driver-assistance technologies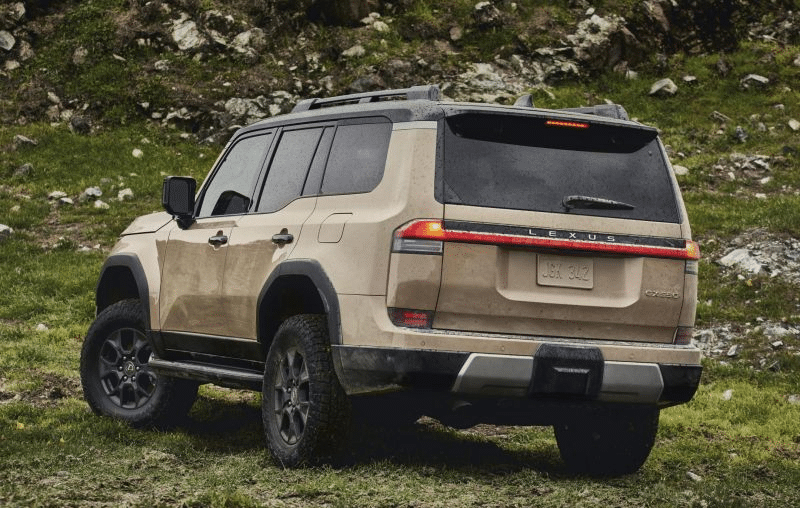 The new-generation Lexus GX is set to make a splash in the Australian market. With its powerful engine, off-road capabilities, luxurious interior, and advanced features, it's sure to attract attention from car enthusiasts across the country. Whether you're a seasoned off-road adventurer or simply appreciate the finer things in life, the GX offers the perfect blend of ruggedness and refinement. Stay tuned for more updates on pricing and specifications as the launch date approaches.